"Lighting can diffuse, mask or take the eyes where you want them."
-JoAnne Gregoli
Terumo, Laguna Technopark, Philippines
INDUSTRIAL LIGHTING
In Industrial settings, lighting must be energy efficient as well as highly suited to the standards required by the specific environments of certain industries. IP-rated lighting solutions often fall in this category and it is important that fittings are rated to function properly in its environment.
OUTDOOR LIGHTING
Roadway lighting, area lighting, flood lighting and tunnel lighting are but a few applications that fall into the outdoor lighting category. Lighting environments which are exposed to varying conditions also require specially rated products that meet the specific requirements of each application.
COMMERCIAL & RETAIL LIGHTING
The retail game has never been so strongly dynamic as it is engaging. The right lighting solutions should provide the client with the proper fittings to make the retail environment as attention grabbing as it is practical in serving buyer's visual needs.
ARCHITECTURAL lIGHTING
Light is easily used to to enhance and define architectural spaces, but more than that, architectural lighting design seeks to utilize both natural and artificial light to serve specific needs of human occupants, as well as promote and complement the given architectural space.
OFFICE LIGHTING
Employee performance relates to office environment. By providing the appropriate visual environment supporting visual acuity as well as visual comfort, employees are able to perform their day to day task with no added strain from office setting.
RESIDENTIAL LIGHTING
Indoor and outdoor areas of a residence require not only the utilization of traditional lamp sources, but also the use of technical lighting products that adapts to specific spaces, and provides for the lighting requirements of each room or area, depending on the conditions of how they are used.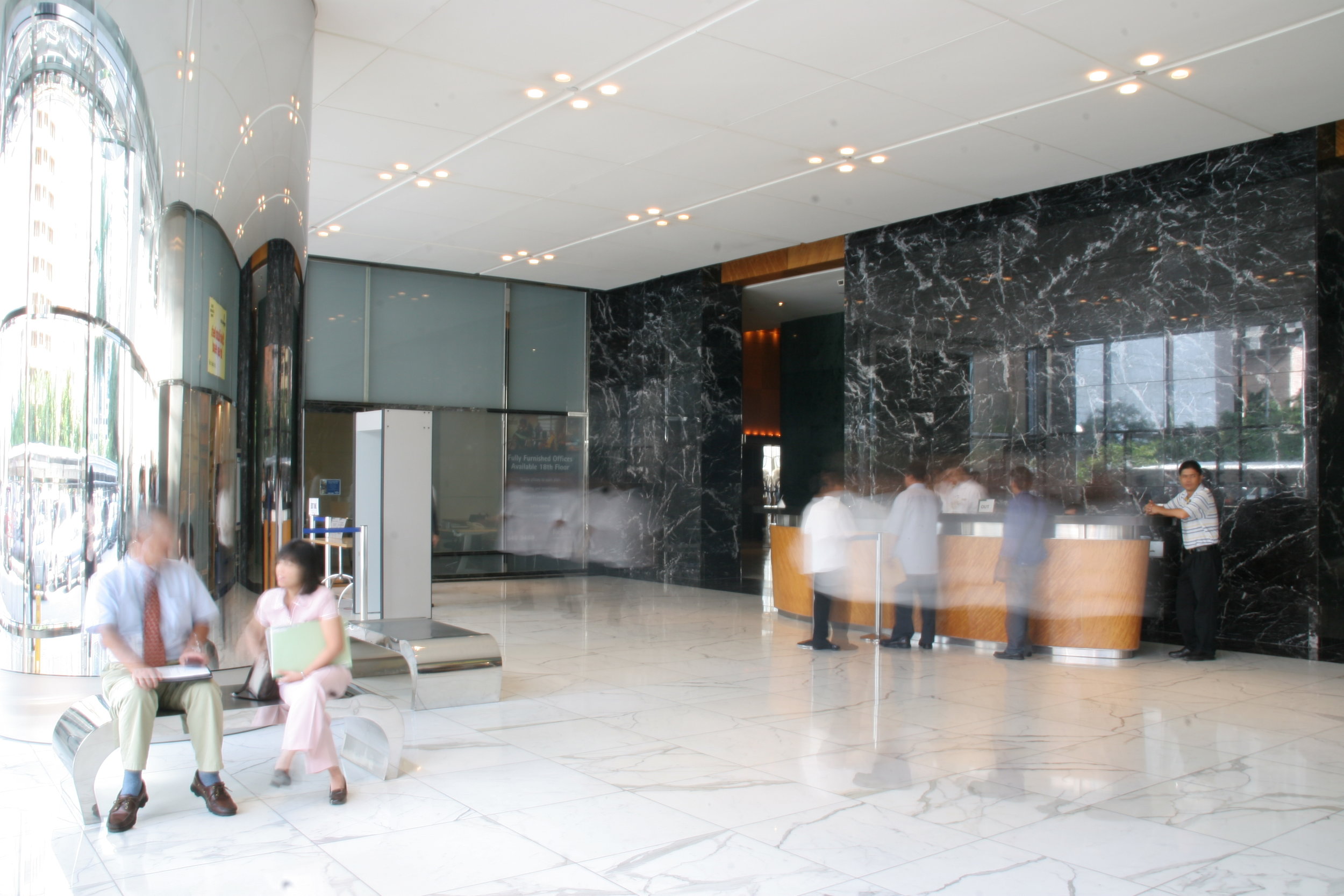 "It's a new world of lighting.
People have to think about it more than ever."
- Joseph Ray-Barreau
Philam Life Building, Makati City, Philippines